A skilled team dedicated to your health
Find your physical well-being and increase your quality of life – we are here to help you.
In our practice we offer therapeutic massage, physiotherapy and osteopathy, working according to a holistic therapy concept. We treat your problems not just in terms of symptoms, but through an individually tailored form of therapy developed by us.
The Vedani physiotherapy method was created by Josef Vedani 70 years ago. In the last 20 years his son Benjamin Vedani has successfully developed this form of therapy. Today we can offer you our services in our practice in Bozen in South Tyrol. We look forward to welcoming you!
Our therapeutic treatments
Our aim to ensure that, through our therapeutic treatments and massages, patients leave our practice free of pain and in the shortest possible time. Our expertise, acquired over many years, our extensive knowledge base and our caring hands all allow us to feel the source of the trouble and solve numerous problems, such as muscle pain, joint and back complaints. We apply a holistic therapy concept that our patients consciously perceive as being one with the entire body.
Our team
Our team consists of four qualified therapists and a practice assistant, who are constantly investing in internal and external training courses, treating you to the best of their knowledge and belief and helping to alleviate your complaints and thus achieve our agreed goals.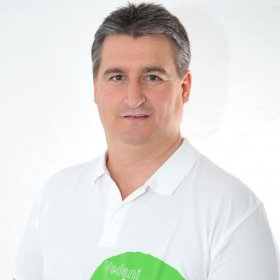 Benjamin Vedani
Physiotherapist, massage therapist and owner
The essence of my work is the Vedani method, whose content is the healing of physical pain of all kinds, with the psyche also involved as it often is the source of all ills. My hands are my most important tools, because I can use them to pass on warmth and comfort.
CV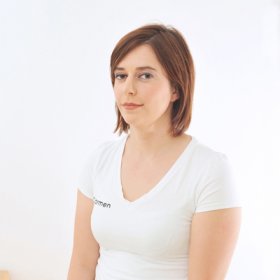 Carmen Unterweger
Physiotherapist
"Let us be good to our bodies so that our souls are glad to inhabit them."
In my work it is important when treating patients for me to use my knowledge, my skills and my experience in the best way possible in order to improve their condition.
CV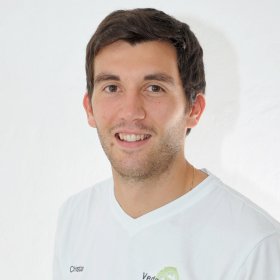 Christian Thaler
massage therapist
What mattered most to me in my work is that the patient will feel fully from the first minute, in this way I can work on the problem in an atmosphere devoid of tension.
Depending on the patient's disorder I put into practice various techniques of massage that I learned during my studies and experiences.
CV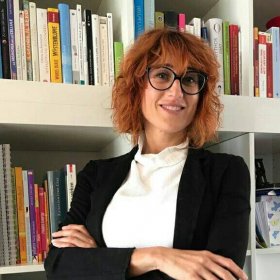 Katrin Kurz
Dietitian and nutritionist
1998 Graduated from the Faculty of Medicine and Surgery at the University of Padua with a degree in Dietetics and Dietology.
Katrin Kurz will prepare personal, individual dietary counseling and nutritional programs for every need.
CV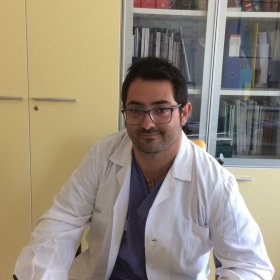 Dr. Arcangelo Russo
Orthopedic doctor
Specialist in orthopaedics and traumatology at the Humanitas Castelli clinic in Bergamo, Dr. Russo is one of the first experts in the injection of Lipogems into the joints, a new technique arrived in the world of orthopaedics: to learn more...
CV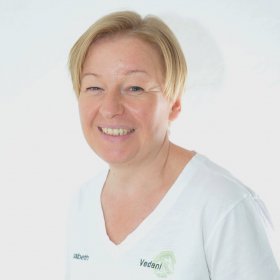 Elisabeth Spisser
Practice administration
"Smile, and the world smiles back at you" Luc Serafin
I'm a person who likes to be in contact with people and I'm happy to be part of this team.